Monacor PSS-5000 Switch-Mode Power Supply 6-15V DC 5A Max
£29.99 - £59.00 inc vat
£24.99 - £49.17 ex vat
Spend £35 for Free UK Delivery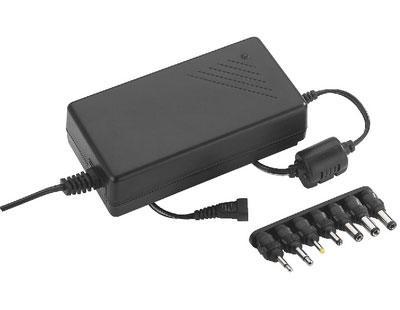 Monacor PSS-5000 Switch-Mode Power Supply 6-15V DC 5A Max
£29.99 - £59.00 inc vat
£24.99 - £49.17 ex vat
With switchable output voltage.
Ideally suited for peripheral devices like printers, scanners, etc.
Protected against short circuit, overload and overheating
1.8m connection cable
Switchable polarity by reversing the supplied adapters
7 plug-in adapters: plugs: 2.5mm, 3.5mm, hollow plugs: 2.35/0.75mm, 3.5/1.35mm, 5.0/2.1mm, 5.5/2.1mm, 5.5/2.5mm

The current values do vary, depending on the output voltage selected. Please pay attention to the table!
Input voltage - 100-240V˜/50-60Hz/60VA
Output voltage - 6/7.5/9/12/13.5/15V DC current
Charging/output current - 5/5/5/5/3.8/3.8A
Admiss. ambient temp. - 0-40 °C
Dimensions - 70x37x140mm
Weight - 480g