Spend £35 for Free UK Delivery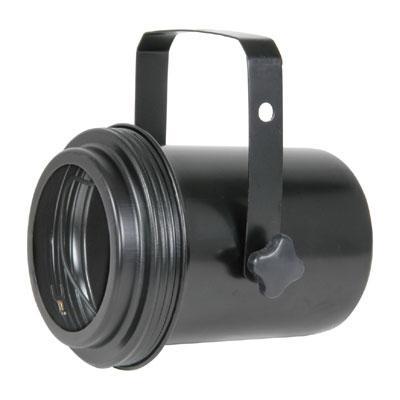 PAR36 Spot Light Black
Quality, round profile steel spot light for 6V PAR36 lamps. Coloured filter gels can be put directly on the spot to achieve a colour effect.
Fitted with a built-in transformer, 0.8m lead with a mains plug fitted and mounting bracket
Colour gels available separately
Available in black or chrome

Please note: Lighting bulbs and lamps are not included with our PAR cans. Below is a list of lighting lamps suitable for use with this PAR can.

Replacement Lamp

Click Here For Par 36 Lamp 30w.