240V - 120V Stepdown Voltage Converter 45W
Spend £35 for Free UK Delivery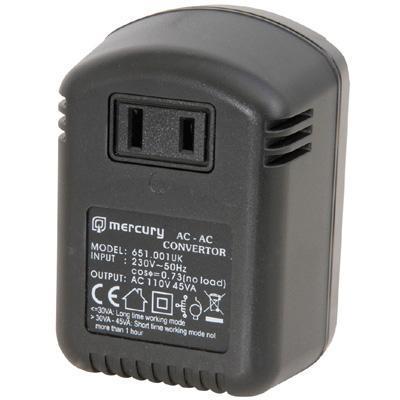 240V - 120V Stepdown Voltage Converter 45W

240V - 120V Stepdown Voltage Converter 45W
Compact sized plug-in power supply allowing 120Vac electrical equipment (USA type) to be powered from a 240Vac mains outlet.
Power supply - 240Vac, 50Hz
Dimensions - 88 x 62 x 60mm
Output voltage - 120Vac
Weight - 800g
Max. load - 45W
Please note that this item is not suitable for American Christmas lights, hairdryers, hair tones, hair straighteners, anything with an electric motor or heating element.